Reconstructive
Surgery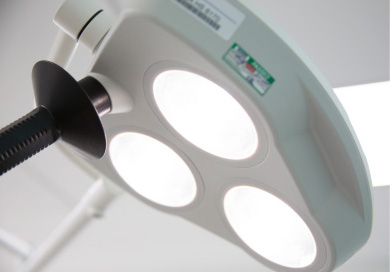 Breast reconstruction using your own body tissue (autologous flap reconstruction)
This type of surgery restores the shape and appearance of the breasts following mastectomy. I offer the following procedures:
DIEP flap reconstruction: the most advanced form of breast reconstruction available, uses your own body tissue and improves with time as it softens and ages naturally
TMG flap reconstruction: tissue is taken from the upper part of your thigh. This type of surgery is suited to people who are too slim to have a DIEP flap construction, or have previous scarring from surgery in the abdomen
LD or extended LD flap reconstruction: tissue is taken from your upper back to reconstruct the breast
Implant based breast reconstruction
Implants can either be filled with silicone gel or saline. I offer the following procedures:
One-stage reconstruction: with or without acellular dermal matrices (see below). This is where the implant is put in place immediately after breast tissue has been removed
Acellular dermal matrices: an additional tissue implant which supports the lower part of a silicone implant benefiting one-stage reconstruction
Two-stage reconstruction: this type of reconstruction involves a combination of procedures, allowing for flexibility in the way that the breast is shaped
Fat transfer treatments
These are used to adjust the breast shape by transferring and grafting fat to the breast (even some time after reconstruction). This can help to correct breast asymmetry and is also known as lipofilling or Coleman fat transfer.
Surgery to reduce the risk of breast cancer
Women can have an increased risk of developing breast cancer if they have the BRCA1 or BRCA2 gene. I can carry out surgery to reconstruct the breasts – known as bilateral reconstruction - following risk-reducing surgery known as bilateral prophylactic mastectomy (or bilateral risk-reducing mastectomy).
Revision breast surgery
Revision breast surgery is when problems related to reconstructive surgery that you've had in the past need to be corrected. This may be because previous surgery has had disappointing results or there are problems caused, for example, by ruptured implants. Some women also experience changes in the results of previous surgery as they age, or following pregnancy.
I offer a comprehensive range of revision (salvage) breast surgery procedures including: breast augmentation (enlargement) revision; breast implant repair; breast uplift (mastopexy) revision; and breast reduction revision.
Breast asymmetry (uneven breasts)
Many women have one breast that's bigger than the other. However, for some women there's a considerable difference in size and shape. I carry out symmetrising surgery including  breast uplift (mastopexy), breast reduction, breast augmentation (enlargement), Diep flap reconstruction and fat transfer treatments.
Contact me for more information or to arrange an appointment.